How to Install Hooke Road Side Steps ?
In this article, we will give you our review and install of these Nerf Side Step Bars for all 2020 and later Jeep Gladiators. This will really appeal to the Gladiator owners out there who are looking for a durable solution to make it easier to get in and out of their truck, combined with that sporty tubular styling.
Why do we need the side steps?
Now, even in its stock configuration, getting in and out of the Gladiator is a tall enough task.  But if you're like most Jeep owners, the first thing you do after you get your Jeep is add bigger tires and maybe even a lift.  These two things combined can add quite a bit of height to your Jeep. So this will really increase the appeal of these side pedals, giving you a lower stepping surface.
What are the benefits of side steps?
As you can see,  that lowered stepping surface with these side steps is perforated with 14 holes. And each one of those holes has a raised edge to it. So, this will give you a very good stepping surface that will not slip at all no matter what conditions you are in, be it mud, snow or rain. Another bit of functionality that comes with the side steps is that you will get a little bit of protection for your vulnerable rocker panel area. If you have a sport trim level on your Gladiator like the one probably came from the dealership without anything mounted down there at all. This will expose the area to any flying debris or rocks when you are driving on an interstate or dirt road. These side steps are made of durable tubular steel, which will help deflect large amounts of rocks and flying debris that could otherwise damage your fragile rocker plate area.
How to install the side steps?
You can easily do this in two hours or less, depending on how well you master the tool and how much prep work you might have to do on the Gladiator. If your truck has driven a lot of miles, there may be some dirt or other debris in the threaded mounting points on the bottom of your Jeep. Make sure you take your time to clean out those spots, you don't want to cross a thread and take an easy installation and all of a sudden make it a hard one. Let's take a quick look at the tools you will need and go ahead with the installation. Tools we will use for this installation include a 12mm socket wrench, a 10mm socket wrench and 6mm Allen socket.
1.Install the 3 brackets first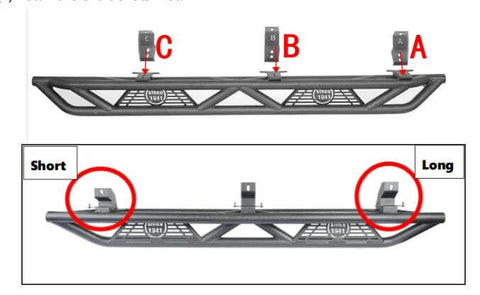 2.Insert the side step into the car frame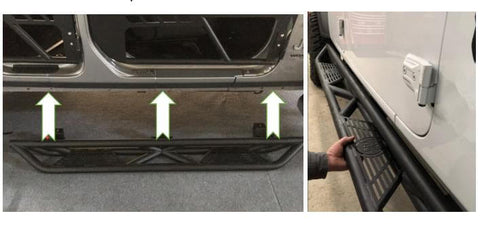 3.Then tighten the bolts on the four parts. You may have to lie under the chassis to screw the bolts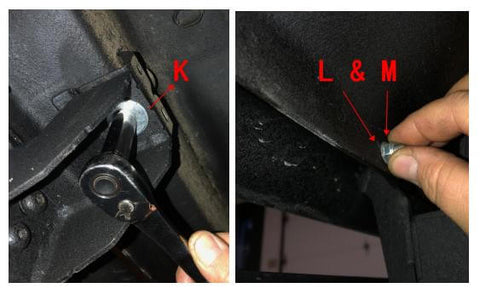 4.Tighten all the bolts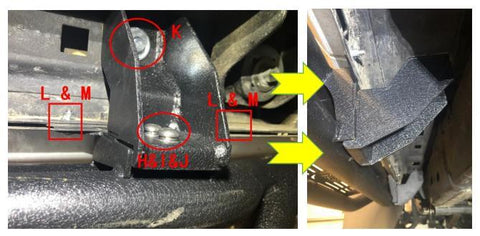 All these steps, you can go ahead and repeat on the passenger side.
This is the summary of this review and installation of these Side Steps.