Hooke Road Hardtop Carrier Storage Cart Rack Black Sliding(87-21 Jeep Wrangler JK YJ TJ JL)
Like to Join in Discount List
P.O. Box Address is not available. Please Offer the physical address on checkout.
Offroad Life 4x4 Enthousiast
Offroad Life Enthousiast · Trucks & Wrangler Mods
Hooke Road Installation Manual
Out of Stock? => Free Instock Notification
Need Help to PRE ORDER? => PRE ORDER
Name: Hard Top Carrier Storage Cart

Feature
Fits for 1987-2021 Jeep Wrangler YJ TJ JK JL
Features Steel Construction and a Black Powder-Coated Finish
Has Rubber Cushion Pads
Weight: 20.8 lb
Easy to Install: about 30 minutes Installation Time
2 Year Manufacturer Warranty & Lifetime Customer Support
Package Included:
1 x Hard Top Carrier Storage Cart
Mounting Hardware
1 x T

ools
Construction.
The hardtop carrier is made of steel with a black powder-coated finish.

Equipped a set of tools that could help to remove your Jeep's hardtop and install your Jeep's hardtop cart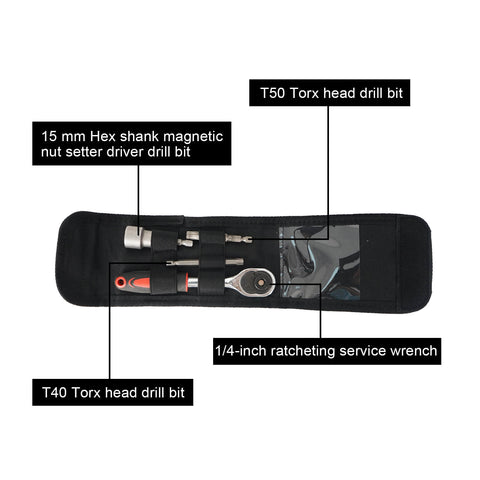 Function
Store your jeep's hardtops during off seasons on the Hardtop Carrier. The hardtop doesn't warp during storage. The hardtop sat on the storage rack for a long time with no issue.
(Picture from Customer)
Design
It features four swiveling lockable caster wheels for easy maneuverability. Specially molded rubber cushion pads safeguard the corners of the hardtop from dents and damages. This hardtop storage cart has a foam padded support bar that can be tilted to keep the top in an upright position.
About the Installation
Make sure you put a flat washer on the wheel, then stick the wheel through the designated hole, then a washer, anti-lock washer, then the nut.
?Make sure you put the wheels that are "lockable" on the front two holes.
?Make sure you angle the part the hardtop presses up against near the window "inward" rather than outward.