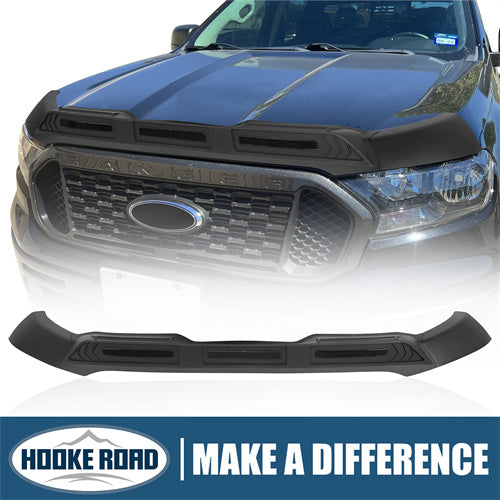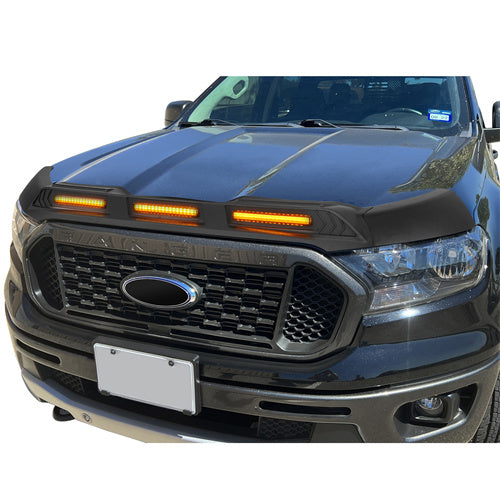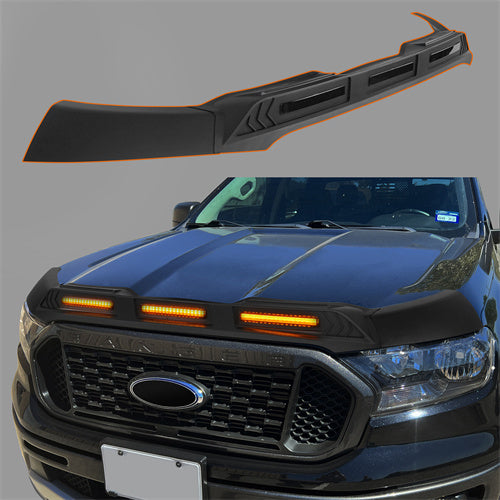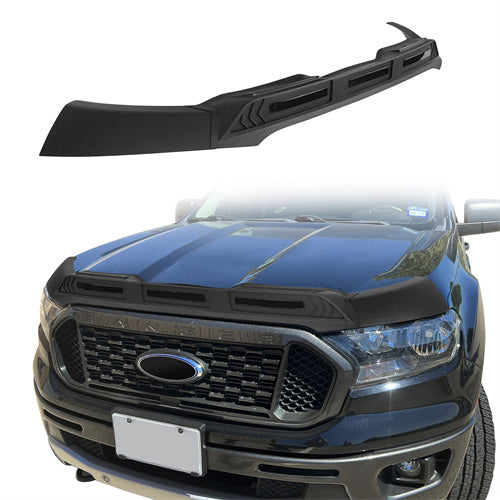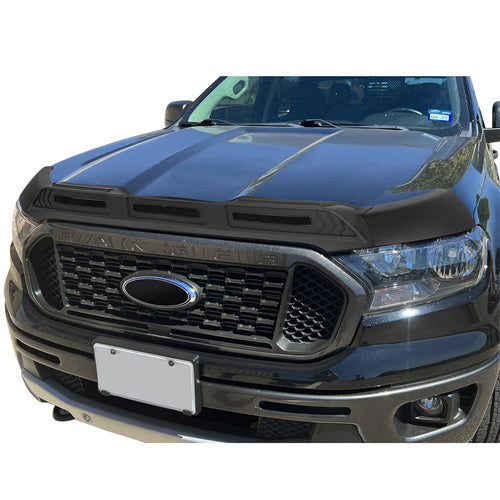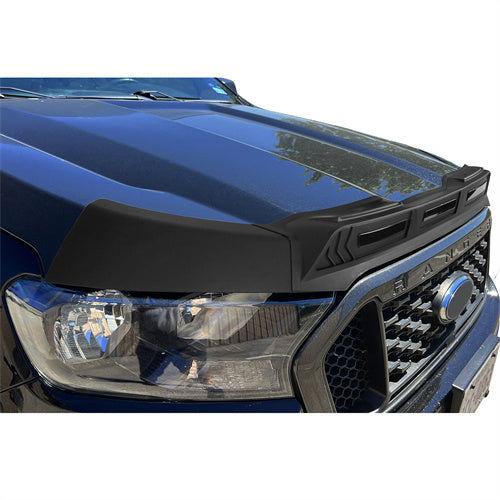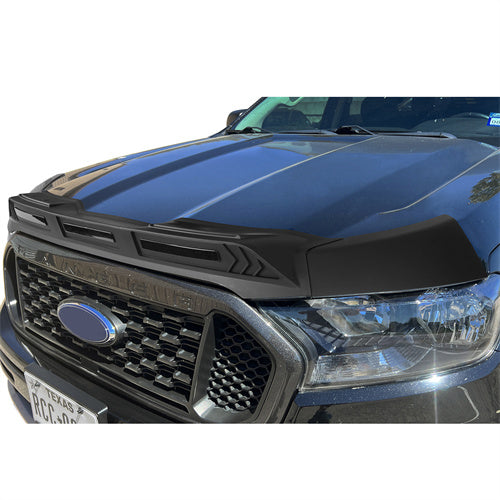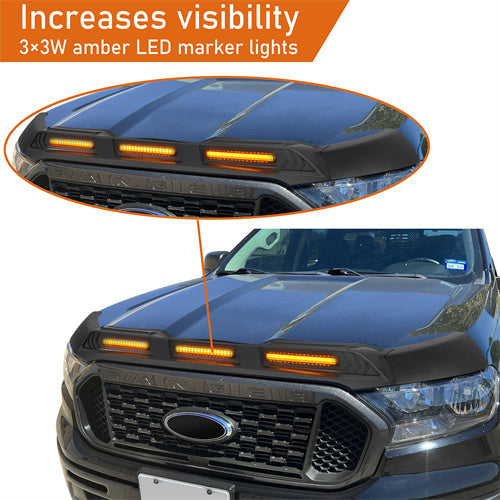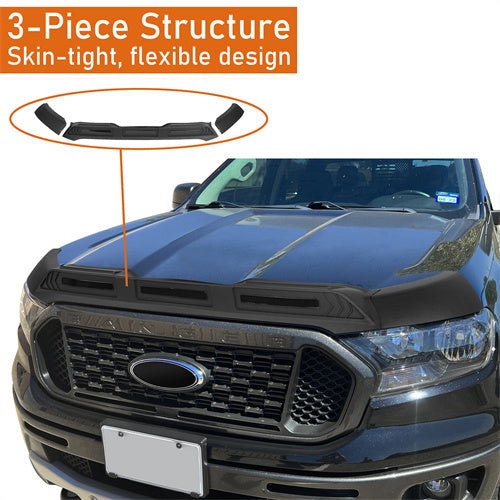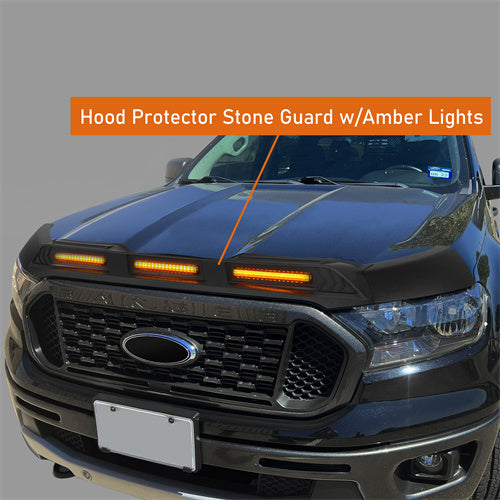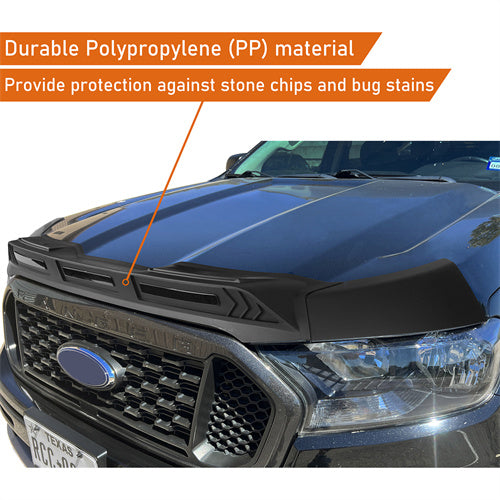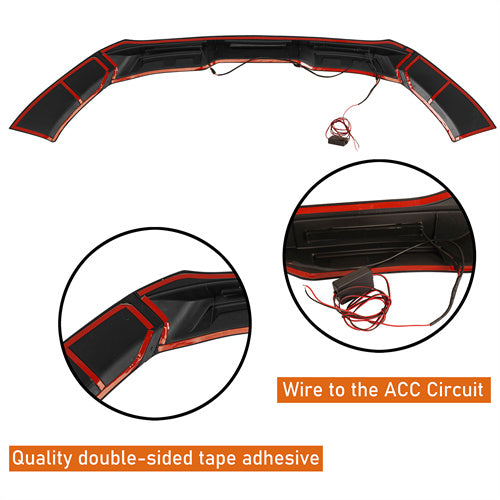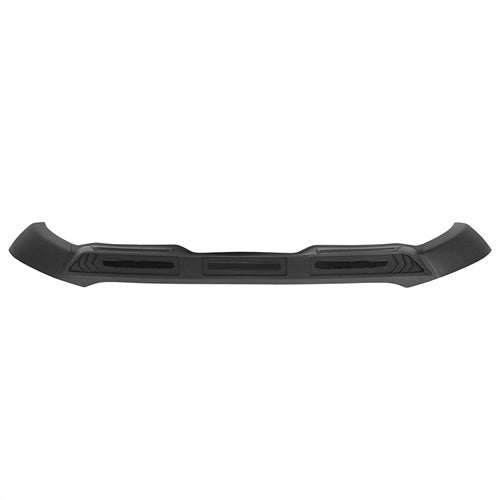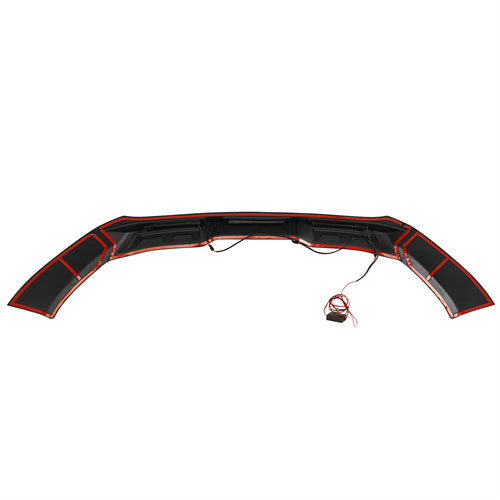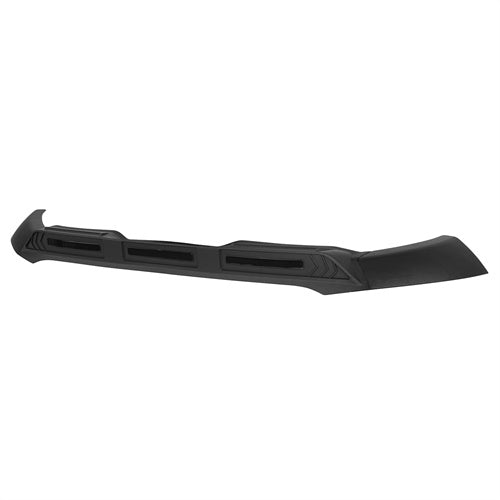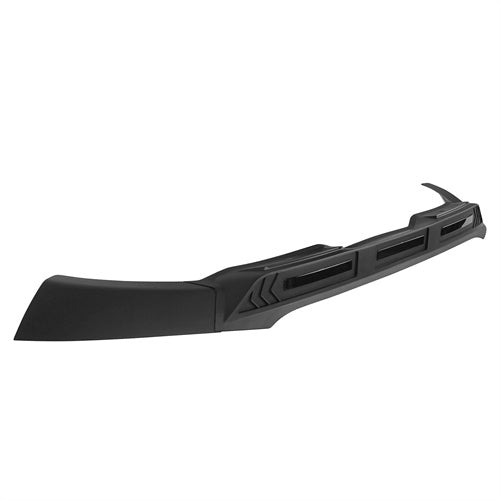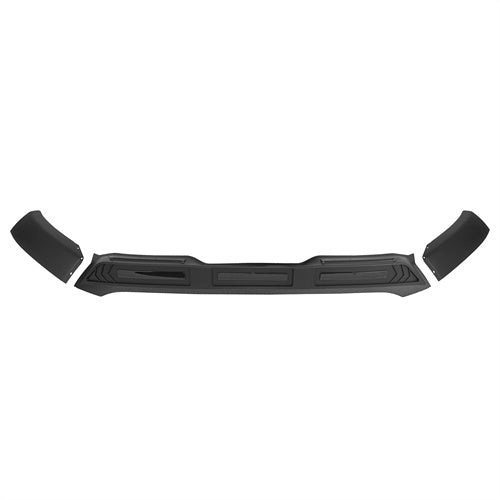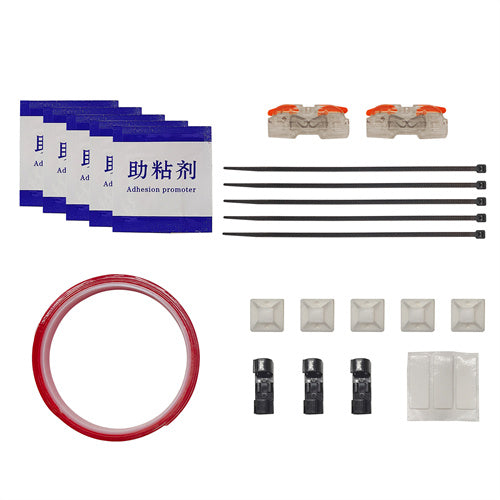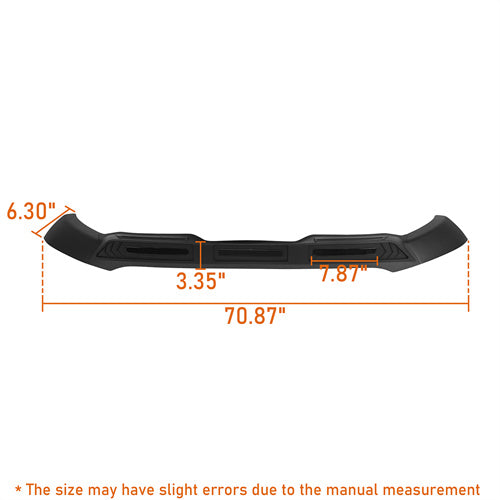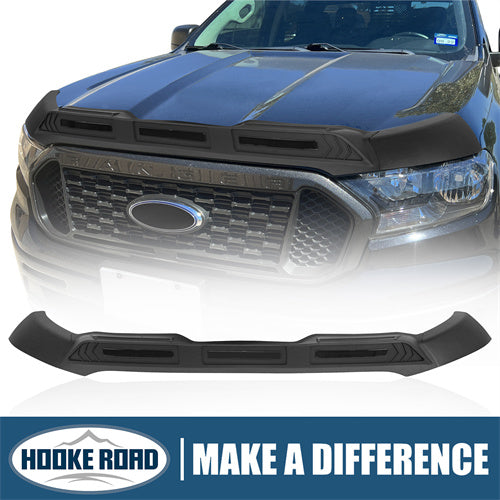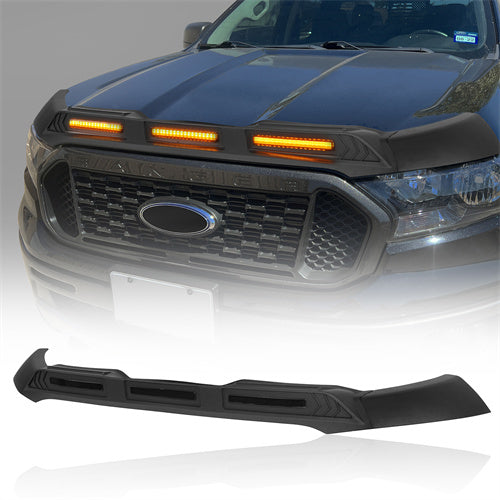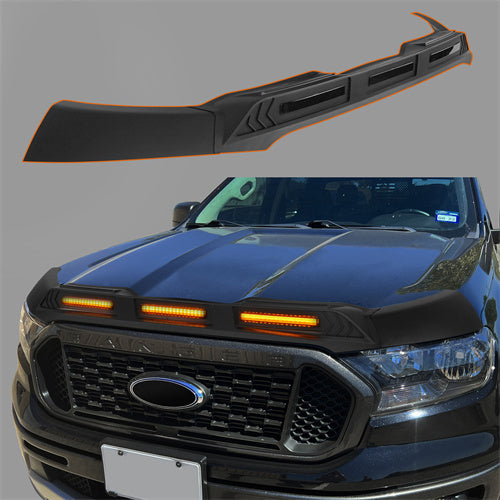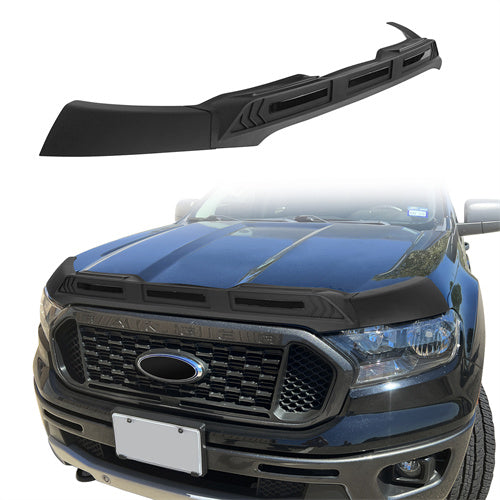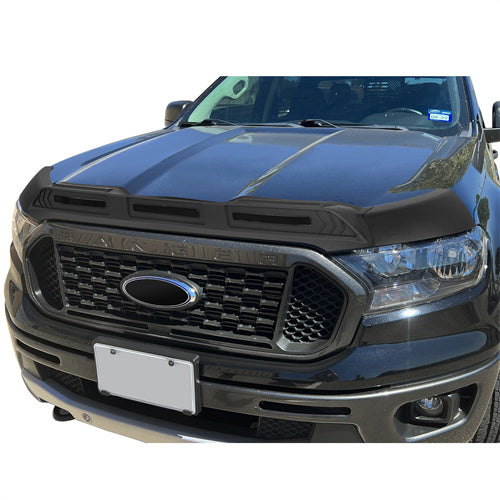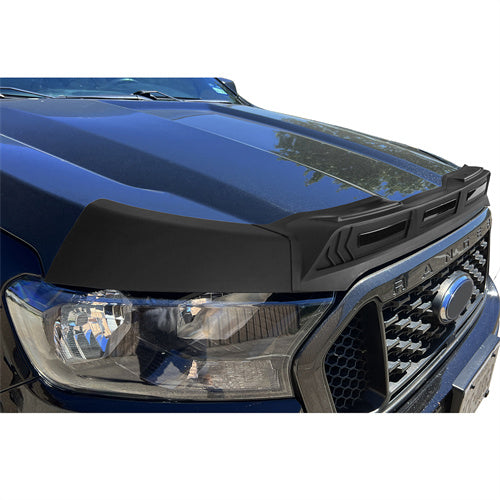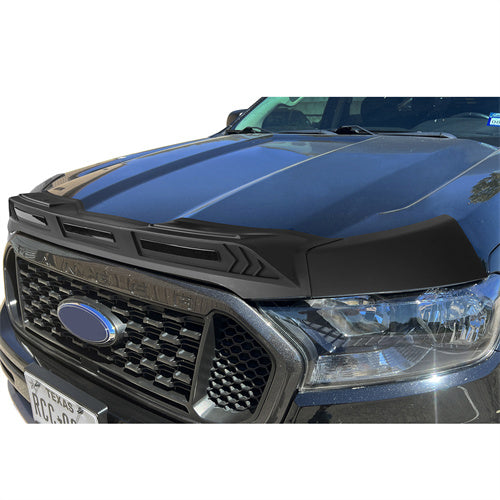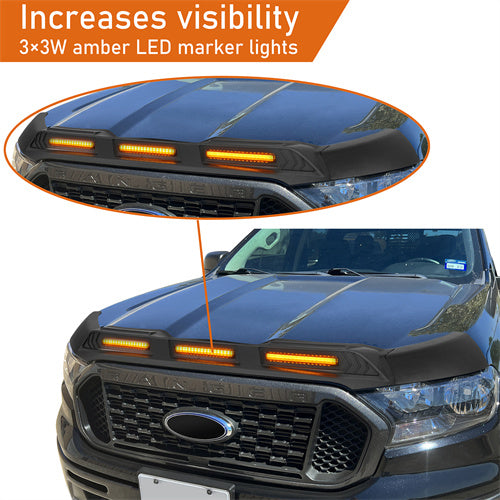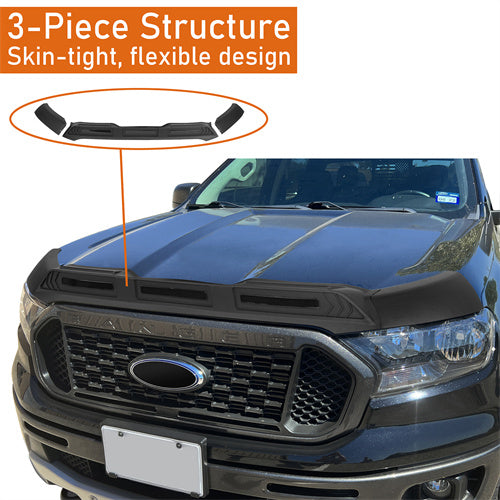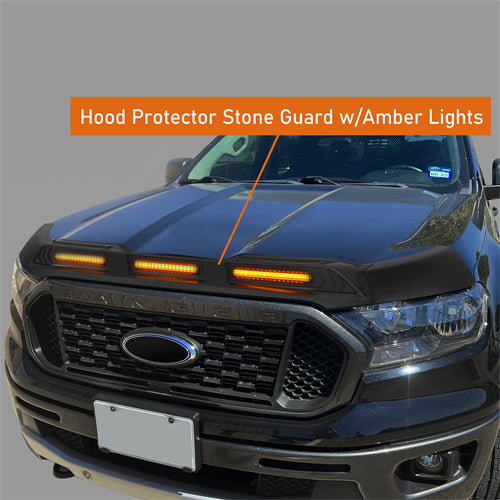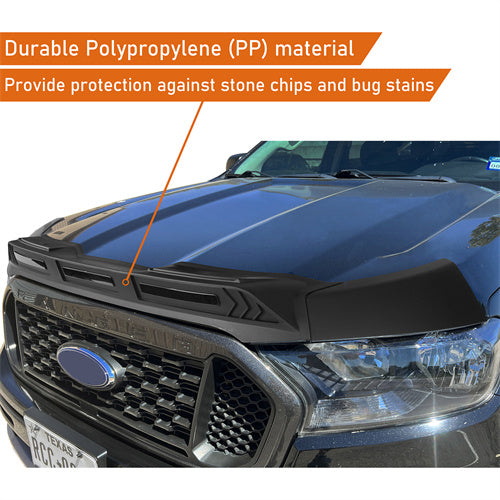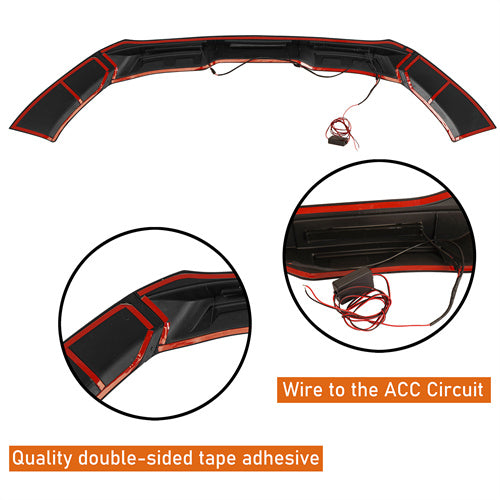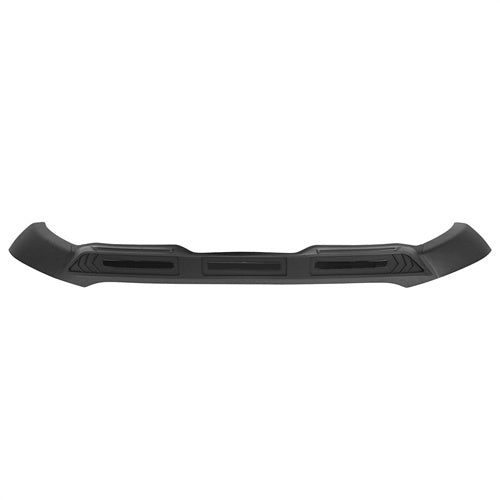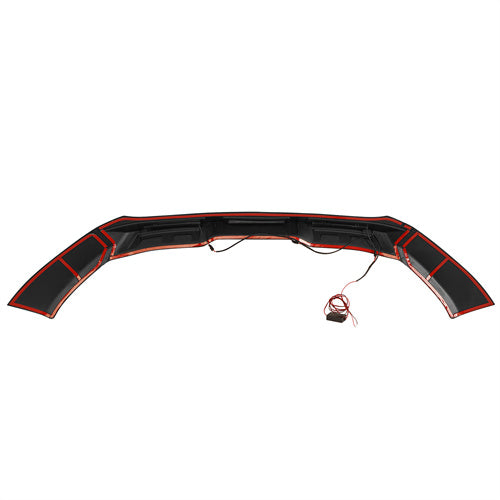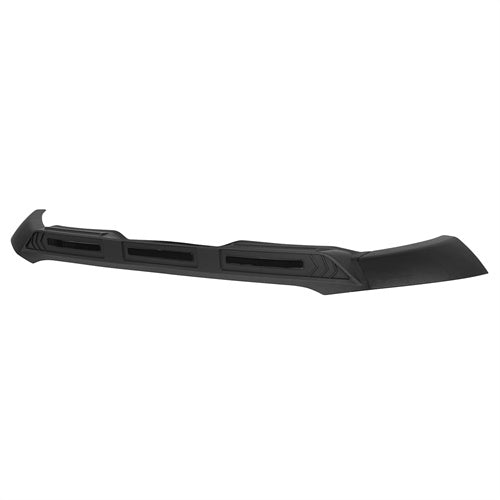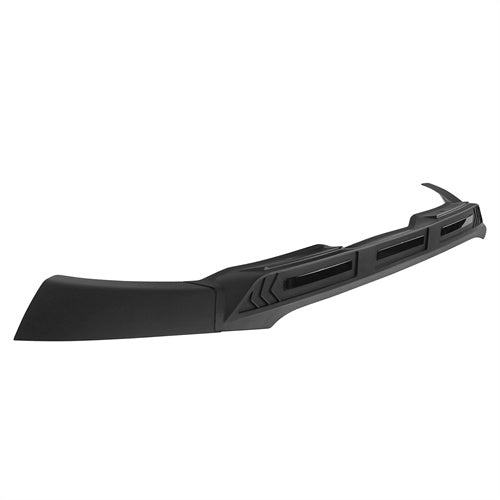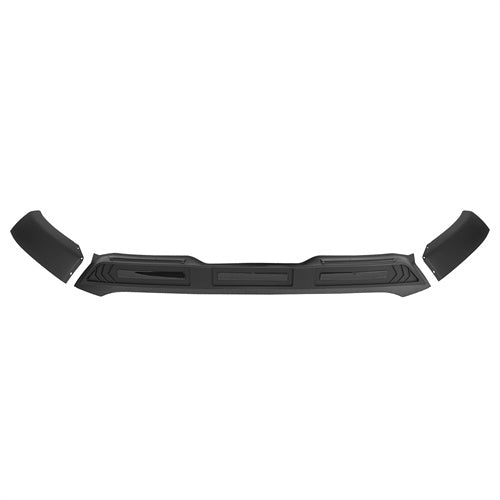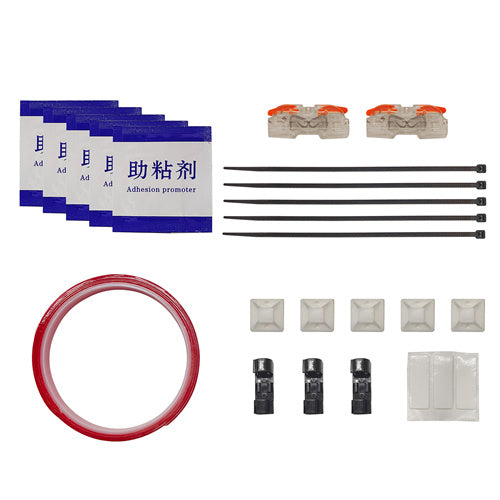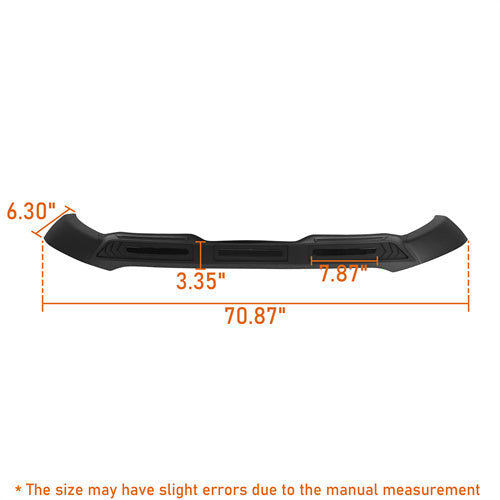 Name: Ford Hood Protector Stone & Bug Deflector w/ Amber Lights (19-23 Ranger) - Hooke Road
FEATURE
Compatible with 2019-2023 Ford Ranger Models
Work voltage: 12 V. Light color: amber. Power: 3*3 W
3-piece structure, Skin-tight, flexible design
Protects against stone chips and bug stains
A distinctive look with 3 amber LED marker lights
Increases visibility to oncoming drivers
Powered by connecting to the vehicle's ACC wire circuit
Custom-molded and precision-engineered to fit your vehicle's hood perfectly
Durable, impact-resistant Polypropylene (PP) material, Incredibly scratch-resistant
Impressive matte black finish
Features a sleek, off-road-ready style
Designed to install easily, No drilling is required
Using automotive-grade adhesive taping on the leading edge of the hood
Includes 3 cable clips, 5 adhesive wire holders, and 5 zip ties to help you neatly route the wire on the hood interior
Includes 5 packages of adhesion promoters for better adhesion
DIMENSION
SOMETING YOU MAY WANT TO KNOW
Extra Protection. An excellent way to protect the leading edge of your Ranger's hood from rocks, stones, and other road debris is with a Hooke Road Hood Protector. It also comes with a low-profile design that goes extremely well with your vehicle's front-end features. Additionally, its aerodynamic quality allows you to use it without affecting the efficiency of your vehicle while also enhancing its overall look.

LED Running Lights. This Hood Protector also includes 3 amber LED running lights. These LED accent lights come with a wiring harness that simply splices into your Wrangler's existing factory ACC circuits. The LEDs will then automatically activate once you run the vehicle. The eye-catching LEDs not only look great but will also make your vehicle more visible to other drivers at night and in poor weather conditions.

Flexible Polypropylene (PP) Material. The Hood Protector is designed to offer unrivaled protection to the hood against the elements with its durable Polypropylene construction. This material is then precision-molded to exact specifications for a clean and consistent fit. It has an impressive matte black finish, providing its distinct sleek style.

Easy to Set Up. The design of this Hood Protector is intended to make it easy for you to set it up on your vehicle and provide long-lasting adhesion even after miles of abuse on the trails. It has high-quality adhesive double-sided tapes, making its installation a hassle-free peel-and-stick procedure. Before installation, the mounting surfaces should first be thoroughly cleaned and dried before wiping down with the included alcohol pads. This is to maximize the adhesion of the tape to your vehicle. Additionally, when mounting this component in cold weather, first warm up the mounting surfaces. Some auxiliary accessories are provided to complete a smooth and clean installation under your hood. Includes 3 cable clips, 5 adhesive wire holders, and 5 zip ties to help you neatly route the wire on the hood interior. Includes 5 packages of adhesion promoters for better adhesion.
Hood Protector
Mount Accessories
Installation Instruction
2023 Ford Ranger Lariat
2023 Ford Ranger Raptor
2023 Ford Ranger XL
2023 Ford Ranger XLT
2022 Ford Ranger Lariat
2022 Ford Ranger Raptor
2022 Ford Ranger XL
2022 Ford Ranger XLT
2021 Ford Ranger Lariat
2021 Ford Ranger XL
2021 Ford Ranger XLT
2020 Ford Ranger Lariat
2020 Ford Ranger XL
2020 Ford Ranger XLT
2019 Ford Ranger Lariat
2019 Ford Ranger XL
2019 Ford Ranger XLT
Package Included
Hood Protector
Mount Accessories
Installation Instruction
Fitment
2023 Ford Ranger Lariat
2023 Ford Ranger Raptor
2023 Ford Ranger XL
2023 Ford Ranger XLT
2022 Ford Ranger Lariat
2022 Ford Ranger Raptor
2022 Ford Ranger XL
2022 Ford Ranger XLT
2021 Ford Ranger Lariat
2021 Ford Ranger XL
2021 Ford Ranger XLT
2020 Ford Ranger Lariat
2020 Ford Ranger XL
2020 Ford Ranger XLT
2019 Ford Ranger Lariat
2019 Ford Ranger XL
2019 Ford Ranger XLT