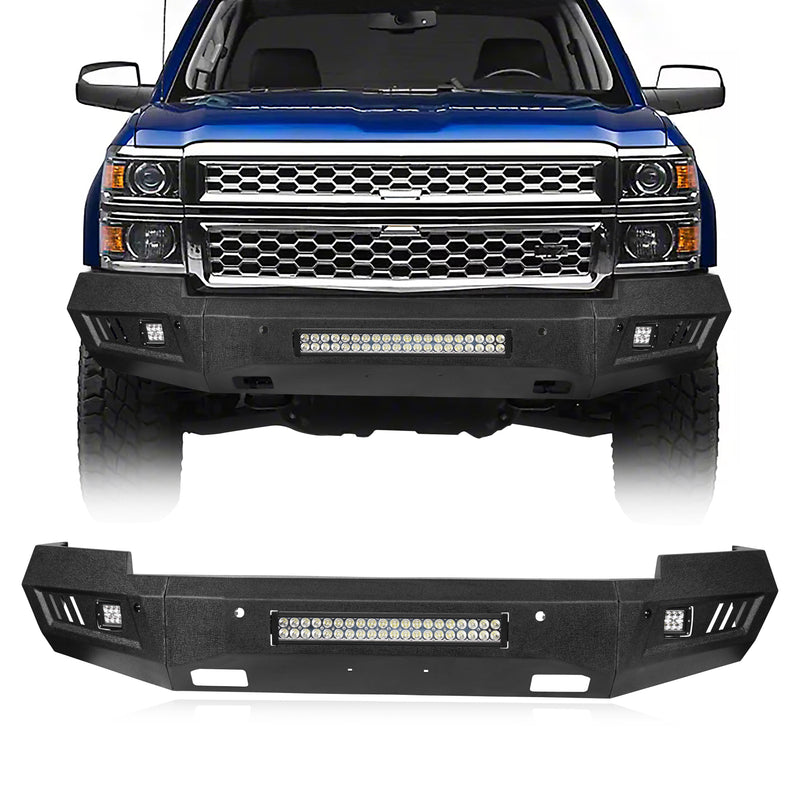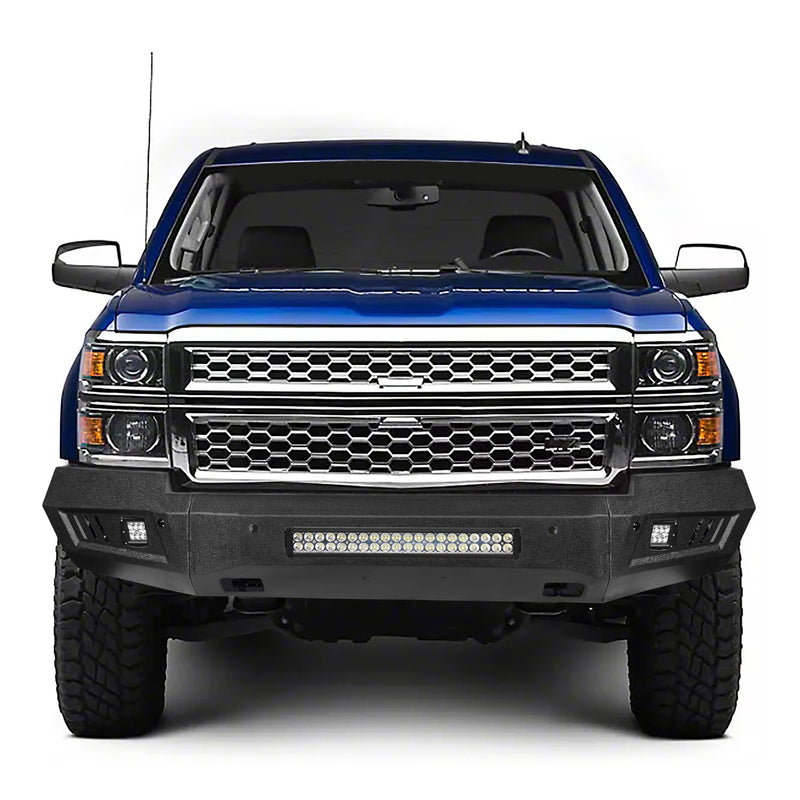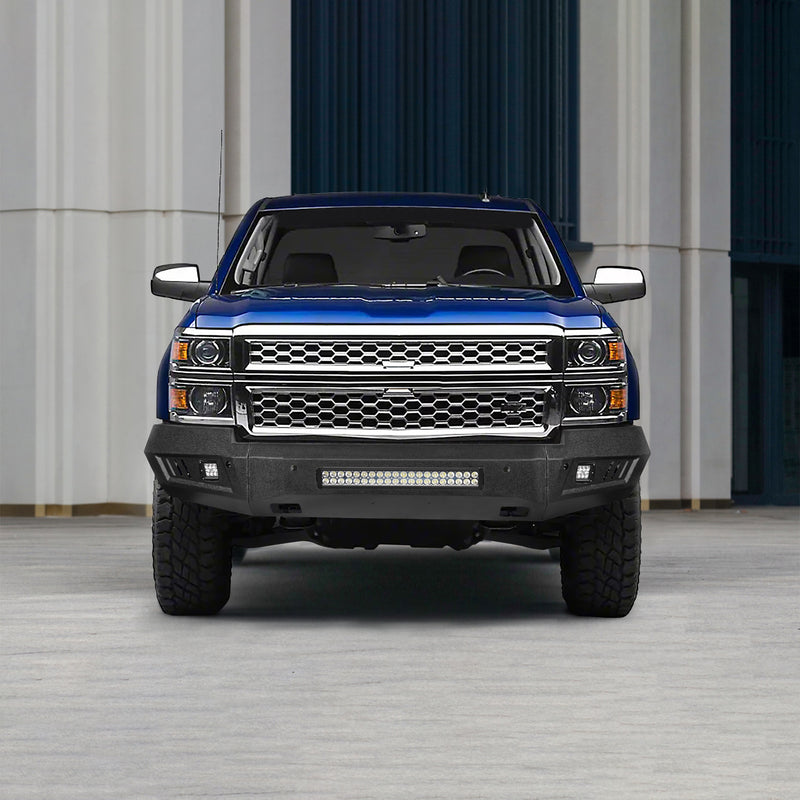 Name: Chevy Silverado 1500 Front Bumper 
Please Double-check All of the Item Pictures to Purchase What you Like

Feature
Fits 2014-2015 Chevy Silverado 1500 Models
Bumper weight: about 82 lbs
Modular 3-piece design
Heavy-duty 11-gauge(1/8 Inch) steel construction
Full-width front bumper provides adequate front-end protection
Includes two cutouts to utilize factory tow hooks
Compatible with Factory Front Parking Sensors
Textured black powder coat finish
Easy bolt-on installation. No drilling required.
Please Double-check the distance between front bumper edge and fender below to Purchase What you Like.
1 x Front Bumper
5 × Mounting Brackets
Mounting Hardware
2015 Chevrolet Silverado 1500 High Country
2015 Chevrolet Silverado 1500 LS
2015 Chevrolet Silverado 1500 LT
2015 Chevrolet Silverado 1500 LTZ
2015 Chevrolet Silverado 1500 WT
2015 Chevrolet Silverado 1500 XFE
2014 Chevrolet Silverado 1500 High Country
2014 Chevrolet Silverado 1500 LS
2014 Chevrolet Silverado 1500 LT
2014 Chevrolet Silverado 1500 LTZ
2014 Chevrolet Silverado 1500 WT
2014 Chevrolet Silverado 1500 XFE
Package Included
1 x Front Bumper
5 × Mounting Brackets
Mounting Hardware
Fitment
2015 Chevrolet Silverado 1500 High Country
2015 Chevrolet Silverado 1500 LS
2015 Chevrolet Silverado 1500 LT
2015 Chevrolet Silverado 1500 LTZ
2015 Chevrolet Silverado 1500 WT
2015 Chevrolet Silverado 1500 XFE
2014 Chevrolet Silverado 1500 High Country
2014 Chevrolet Silverado 1500 LS
2014 Chevrolet Silverado 1500 LT
2014 Chevrolet Silverado 1500 LTZ
2014 Chevrolet Silverado 1500 WT
2014 Chevrolet Silverado 1500 XFE
Front bumper
Will this fit a 2013 Chevy Silverado 1500. it's the same body type of a 2014 Chevy Silverado 1500