In this article, I will introduce and install this Trail Mid Width Front Bumper for 2007-2022 Jeep Wrangler JK ,JL and 20-22 JT Models.

If you're looking for a more affordable way to get everything you need to start off-road right away, then you really should check out this bumper. The Trail Mid Width Front Bumper is one of the most popular bumpers that we sell here. At HookeRoad, whether you're talking about TJ, JK, JL, or JT by my side, they're hugely popular, and for good reason.This bumper truly incorporates the best combination of price, features and style you can find on our website. Especially if you're new to off-road and want to hit the road right away without breaking the bank, this bumper provides all the basic necessities you'll need to go off-road right away.


What basics do you need when going off-road?
You need the ability to protect the front end of your Jeep. It's clear that this is a huge upgrade in Jeep protection compared to the stock bumper, and let's face it, the stock bumper is really a basic minimalist bumper. It's a thin metal frame covered in plastic that basically does the job. But this bumper from HookeRoad is 11-gauge (1/8") steel covered with a two-stage powder coat that's extremely durable and provides ample front-end protection for your Jeep. This bumper is capable of accepting a winch up to a 12,000-pound pull rating.You also have these heavy duty welded D-ring brackets that basically attach where your bumper attaches to the jeep frame rails, they are welded directly to your jeep frame rails. This will give you a firmer pull if someone else pulls you out, or if you pull the winch over the pulley and back onto your own jeep. Either way, this bumper will help you out when you need it.This bumper is a few inches shorter from end to end, and it's tapered. This will allow for better terrain and obstacle clearance on the trails. Plus, it protects your grill and radiator from any branches or other stick obstacles you might encounter on the trail.


How to install the Mid Width Front Bumper?
The tools we will use for this installation include a 19mm socket wrench.
1.Install the PART"Y" on the vehicle.(JL & JK)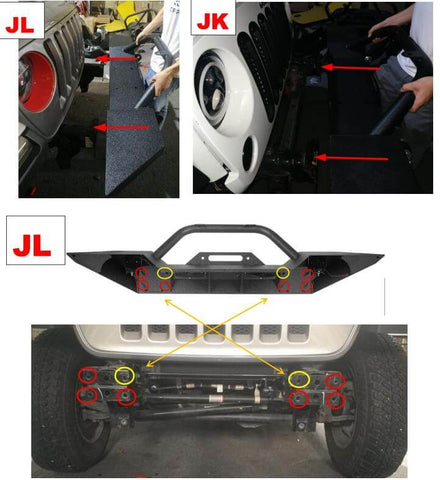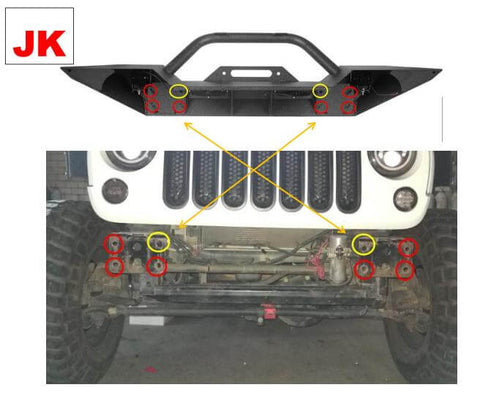 2.Install the PART"I",PART"J",PART"K" on the red circle bolt holes.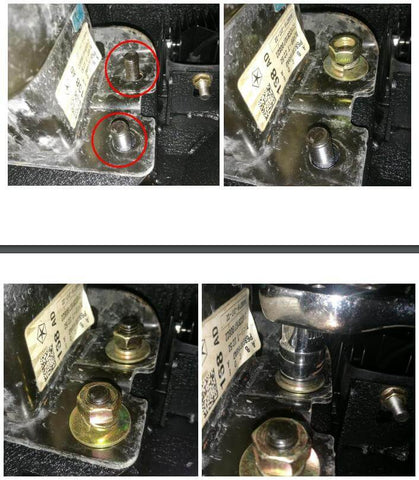 3.Install the PART"A",PART"C",PART"D" on the yellowcirclebolt holes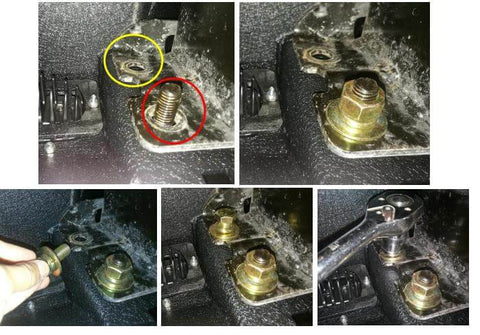 4.Repeat above steps for another side & Install the PART"Z" on the PART"Y".(JL & JK)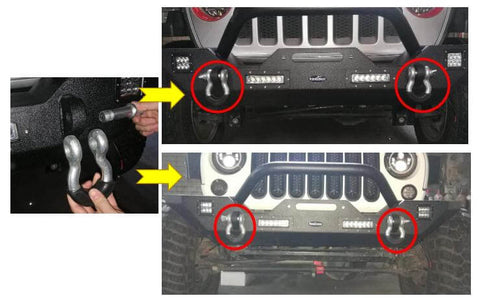 That concludes the review and installation of the Trail mid-width front bumper.