It can be difficult to go on an off-road adventure without making some changes to your vehicle. Rough terrain can cause problems for any stock car or truck, and an accident in the middle of nowhere is the last thing you want to happen, especially if you're alone.
Fortunately, there is no shortage of aftermarket parts and accessories that can give your vehicle an edge, such as off-road bumpers. This guide will explain the nuts and bolts of off-road bumpers and how to consider one for your vehicle.
Different Types of Bumpers
Off-road bumpers come in many forms, each with its own advantages and disadvantages. Choosing the right one depends on your off-road vehicle, the type of off-road terrain you plan to tackle, and the accessories to be installed.
Heavy Duty
As the name implies, these off-road bumpers can add a lot of weight to an off-road vehicle. But their excellent protection makes up for this disadvantage, as they are designed to eliminate the abuse that can be inflicted on you while off-roading.
2005-2007 Ford F-250 Heavy Duty Front Bumper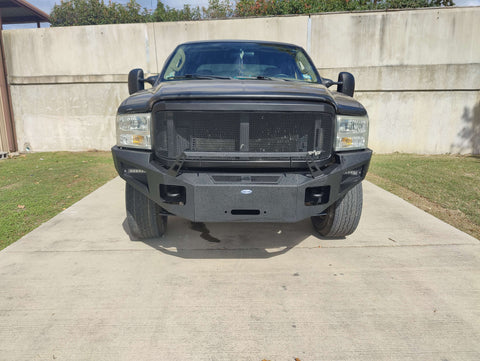 Tubular
Balancing practicality and protection, tubular off-road bumpers have cylindrical bars that give a more minimalist feel. They can accommodate accessories such as lights and winches, while still taking a pound or two.
2003-2005 Dodge Ram 2500 Front Bumper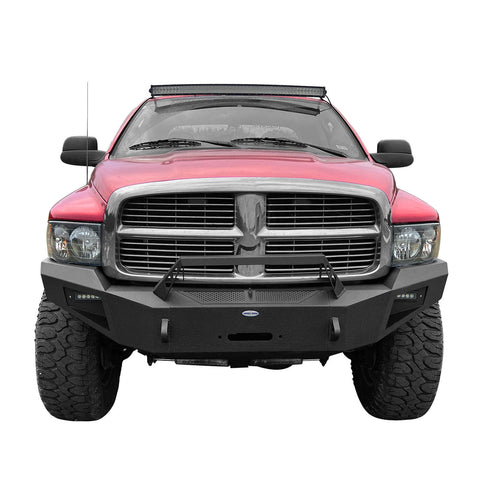 Modular
Unlike most off-road bumpers, the modular version can be adjusted in any way you like. For example, you can choose to have the bottom bumper accommodate winch mounts or a grille to mount off-road lights. However, these bumpers are more focused on utility than protection.
Hooke Road Chevrolet Front & Rear Bumper Combo(14-15 Chevy Silverado 1500)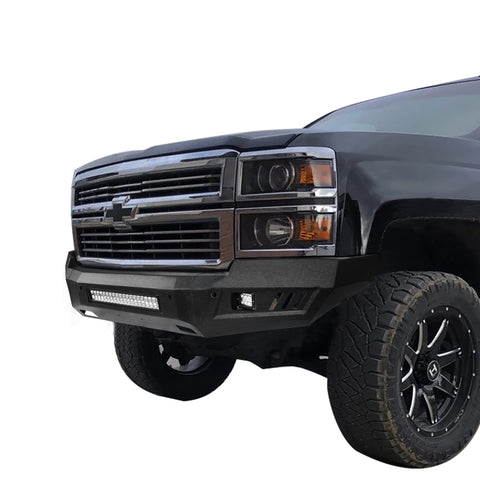 Pre-Runner
Pre-runners are lighter than tubular bumpers and are often designed to match the forward bend of a trail runner. Their sleek design provides maximum headroom for trails with many undulations. As a result, it also makes them unsuitable for taking impacts.
 2009-2014 Ford F-150 Prerunner Offroad Front Bumper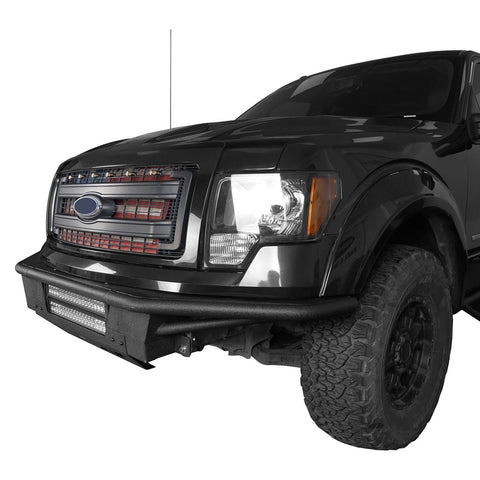 Grille Guards
No matter what kind of bumper you choose, you'll want to protect your radiator from accidental impacts. Sturdy grille guards provide enough front clearance to avoid the hassle of any critical engine parts hitting trees or boulders. Some feature brush guards to keep leaves out of the engine.
Winches
Anyone who has spent enough time off the road can attest to the fact that you can get stuck a lot. Having a winch and other recovery equipment on hand can save you a lot of grief. Fortunately, many bumpers either come with a built-in winch or can accommodate one.
Factors to consider when buying a bumper
With so many off-road bumpers available, it can be difficult to find the right one. As a general rule, focus on maximizing the protection and recovery of your front bumper and utilizing the rear. As mentioned earlier, you need to protect your engine in case of an accident along the way. Also, additional equipment in the back ensures that you are prepared for anything.
For the front, a heavy-duty bumper with grill protection, a mounted winch and some off-road lights are best. If cost is an issue and the terrain doesn't guarantee heavy-duty protection, modular and tubular bumpers are good alternatives.
For the rear, having a bumper will maximize the amount of gear available for off-road adventures. Among other things, it should accommodate a tire carrier, tow hook, D-ring attachment point and another mounted winch.
Bumper Finishes
Manufacturers polish bumpers in one of two ways.
Powder coating
Bumpers go through a three-step process: sandblasting, applying a textured powder, and baking. Powder coated bumpers withstand flaking and rusting better in most environments. However, you cannot apply a new powder coat to a damaged area, only paint over it.
Paint
This option is cheaper, although it does not protect against chipping and rusting. Unlike its powder-coated counterpart, a painted bumper can be repainted as needed.